I was tagged and now I get a chance to talk about my wonderful husband. Thanks
Megan
!! I would also like to take this opportunity to tag
Melinda
and
Emily
(you don't have to if you don't feel like it girls). How do I explain about the man I love and the best father any child could ever have? Let's see, Doug and I had our first date in March of 2000, we were engaged in June of 2000 and married on December 30, 2000 and that is the beginning of our wonderful life together. The love of my life and most precious gift I could ever receive is the most caring person that I know. He will help anyone with anything if he is able, he is the one you can count on regardless of what time of day it is. And he loves the Lord with all of his heart. He is the greatest man, husband and father anyone could ever ask for. So here it goes a few tidbits about my loving husband........

Doug loves the University of Oklahoma (GO SOONERS) and cheers for any and every sport. He is a very proud alumni of this great school earning his Doctor of Pharmacy. He doesn't care that I love OSU and that I am a closet Sooner fan, except for when they play my team. He also can't wait to take Eli & Nic to their first Sooner Football game.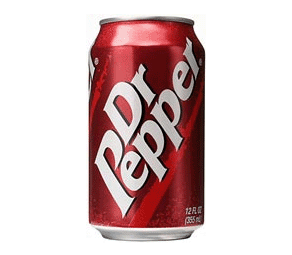 He

loves Dr. Pepper and drinks it day and night, I swear he has withdraws if there is not any in the refrigerator.
He loves a good Filet Mignon steak, he gets it every time we go out to a good restaurant.

He loves his family so very much and would do anything and everything for them. We are his heart and what keeps him going throughout the day.
Both of our prayers were answered the day we met and our wedding day was one of the most beautiful days of our lives together and the other two included the boys being born.

He loves spending time with his boys and making them happy.

Even if playing means going outside with chalk or watching football or NASCAR on T.V.

These three boys mean trouble when they are together but being out numbered doesn't bother me because I love them so much.

Our favorite vacations came before we had children and they include where we went for our honeymoon and our 1st Anniversary, Freeport on Grand Bahama Island. It has to be one of the most beautiful places in the world.

Our vacations were so much fun, on our 1st Anniversary vacation we swam with the dolphins which is a blast and we can't wait to take the boys.
Another vacation that was a favorite was Colorado Springs and going up to Pikes Peak, during Labor Day weekend (OU happen to be playing up there that weekend, coincidence, I think not, notice I am wearing an OU sweatshirt), absolutely beautiful view and makes you feel so much closer to GOD. He loved taking me to Las Vegas for my birthday one year, which was so much fun.

Doug also loves NASCAR and his favorite driver is Tony Stewart, whom he has met and got his autograph a few times. We went to the race in Texas every year up until Eli was born, I sure miss our trips down there. You know it's love when you drive 4 hours down there for an autograph before the race weekend and your wife is 16 weeks pregnant and doesn't complain about waiting and having to pee every 30 minutes. Definitely well worth it to see him happy about seeing his favorite driver up close and personal. A few years in a row we got pit passes and was so much fun, we were able to see the drivers up close and get a lot of autographs. The boys will definitely love this when they get older and can go with Dad into the pits to see all the drivers.
This year we were in the pits and took a picture with the championship trophy, he had such a blast. Before children we also loved going to concerts. We have seen Tim McGraw & Faith Hill (multiple times), Kenny Chesney (multiple times & nearly seven months pregnant) & Lonestar, to name a few. We have been to Bedlam baseball & the Big 12 Championship football game in 2000, the same year OU won the national championship.



There are so many reasons I love my husband and how much we have done together is amazing. He is my perfect fit, he knows what I want and makes me feel better when I am down. By far the best thing we have done together is having Elijah and Nicolas come into our lives. Even though you think you have such a great relationship, once you have children this brings you even closer together. Our bond has grown stronger over time and continues to grow each day. I wake up and go to sleep everyday thanking the Lord for this wonderful man. These are just a few things about Doug and what he loves to do and there is so much more. So here's to you honey, I Love You Very Much!!!!